Croeso i Ysgol Gynradd Afon y Felin. Welcome to Afon y Felin Primary School.
School News
Let's create little Mathematicians!
Afon y Felin is proud to use Pearson's Abacus in supporting pupils with their Mathematics development. Did you know that all pupils in year 1-6 have a log- in username and password to access fantastic maths resources and games that will support them with their work? Your child can access the website at
Our school code is tkt3 and If you have any problems with accessing the Internet from a computer, we're pleased to say that the games can be accessed on any Apple or Android tablet or smartphone. Please don't forget that if you don't have Internet access at home, there's always free computer access at Pyle library that you and your child can use.
In our plan we have to include a series of equality objectives (some of the things that we plan to do) to show how we intend to promote equal opportunities for all and make a real difference to the lives of pupils, parents, school staff and governors in Afon y Felin Primary.
We hope that you and your child have fun learning Maths.
We are now a
YELLOW

school!

On Thursday 29th January 2016, the National Schools Categorisation System has been published. Afon y Felin School has been judged as achieving YELLOW which states that we are an 'effective school' with good learner outcomes and that we have a good understanding of performance and self-improvement. This is based on data provided by the Welsh Government and the decision of the consortium on school performance and capacity to improve.
This is a fantastic achievement for the school and I would like to take this opportunity to thank staff, pupils, parents and Governors who have worked tirelessly over the last year to ensure all pupils at Afon y Felin have the best education.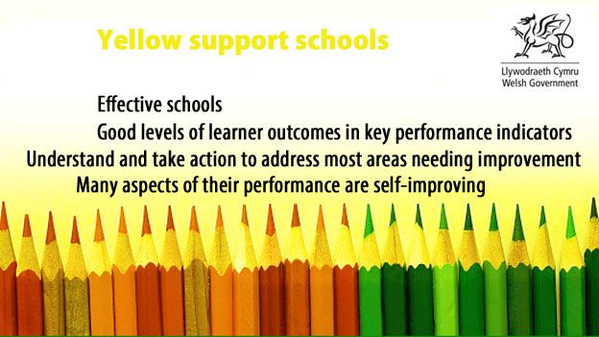 This information is published on the www.mylocalschool.wales.gov.uk. A parents/carers guide has also been attached for further information on the National Categorisation.
Ms N. Williams
Interim Headteacher
Sporting hero Gareth Thomas visits Afon y Felin!
On Thursday 11th February, Pupils at Afon y Felin Primary School were inspired by a visit from Welsh rugby legend Gareth Thomas. Year five and six pupils have been reading his autobiography and enjoyed the chance to quiz him about his life and experiences. Please click on the link to take a look at the video of Gareth 'Alfie' Thomas giving our children a morning to remember:
Please enter a valid YouTube URL.
Did you know we're now on Twitter?
Click on the link below to visit our Twitter news feed where we will be letting the world know of all the interesting things our children are getting up to in Afon y Felin Primary School.
http://www.twitter.com/ayfprimary