Croeso i Ysgol Gynradd Afon y Felin. Welcome to Afon y Felin Primary School.
We are now a
YELLOW

school!

On Thursday 29th Junuary 2016, the National Schools Categorisation System has been published. Afon y Felin School has been judged as achieving YELLOW which states that we are an 'effective school' with good learner outcomes and that we have a good understanding of performance and self-improvement. This is based on data provided by the Welsh Government and the decision of the consortium on school performance and capacity to improve.
This is a fantastic achievement for the school and I would like to take this opportunity to thank staff, pupils, parents and Governors who have worked tirelessly over the last year to ensure all pupils at Afon y Felin have the best education.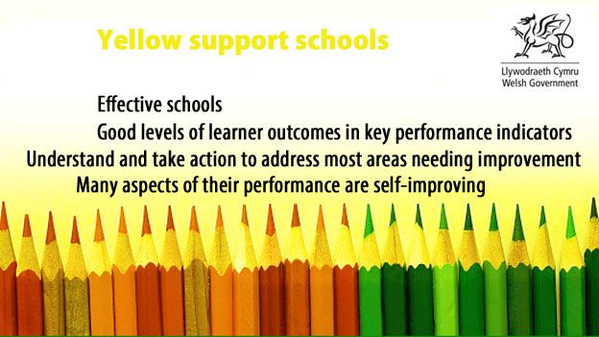 This information is published on the www.mylocalschool.wales.gov.uk. A parents/carers guide has also been attached for further information on the National Categorisation.
Ms N. Williams
Interim Headteacher
Did you know we're now on Twitter?